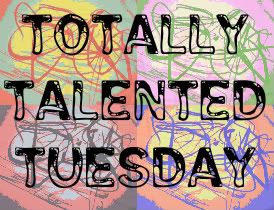 Andrew loves to [help us] cook. As soon as he could walk, he figured out how to get onto our step stool. We have a small kitchen with very tall cupboards that have necessary items in them, so I need a step stool almost every time I'm in the kitchen. He *loves* to watch us cook. I let him help me stir things and add ingredients.
He has fallen off the step stool a few times before [which scares me nearly to death - because the first time he fell off - he held his breath, turned blue and then passed out (all in a matter of seconds). I seriously thought he had died. Ambulances, and trips to the ER for CT scans to be sure he didn't have any brain injuries from the fall and everything. NOT fun. I was pretty shaken up and a mental wreck for the next few weeks. (It took us a while before we let him up on the stool again...but he's back)
Whenever he 'helps' cook something, he is extremely excited to eat it! So I try to get him involved every time that I'm cooking something that I know he might not like as much... But I also get him into the fun stuff!
Last night, we cooked brownies! I let him do most of the cooking this time! I let him shake and pour all the ingredients into the bowl, and even crack the eggs! (he has always wanted to, but I never let him!) but tonight I decided I didn't mind if he got egg shells into the batter :) And It wasn't that bad to fish them out. He thought it was great!
Funny thing? He was more interested in the Orange that I peeled for him than he was in the brownies!!
While looking for where on earth I transferred these photos onto my hard drive, I found and looked through all the old pictures that we almost lost when our hard drive failed (my computer genius husband re-wired the hard drive to recover the files). I didn't realize how much I have forgotten Andrew as a baby!! I'll have to post some older pictures!!
If you're interested in joining Totally Talanted Tuesday, Please see the 'rules' at
Two of a Kind
! Lets Link'em up!