Smarcks are building blocks that talk, sing ABC's and nursery rhymes, count, add, subtract, spell 26 different words, identify colors and shapes! They are also a challenge for older kids to figure out the exact patterns to play certain nursery rhymes and songs by placing them in the correct sequence of blocks to get each part of the song.
The Smarcks Talking Blocks are created for all age ranges starting at 1 year old and up! They start by teaching colors and good manners; then Nursery Rhymes blocks; ABC, Shapes and Counting; Music and Dancing Lights; and then Math Blocks.
We have not yet introduced all the blocks to Andrew yet, because we don't want to overwhelm him with all of the talking blocks at once – His attention span is only so big. We want him to learn about the colors and manners and nursery rhymes and then we'll get into the ABC's, shapes, and counting when he is more familiar with how these ones work. We've even just taken all the color ones – so we can show him how to learn the colors.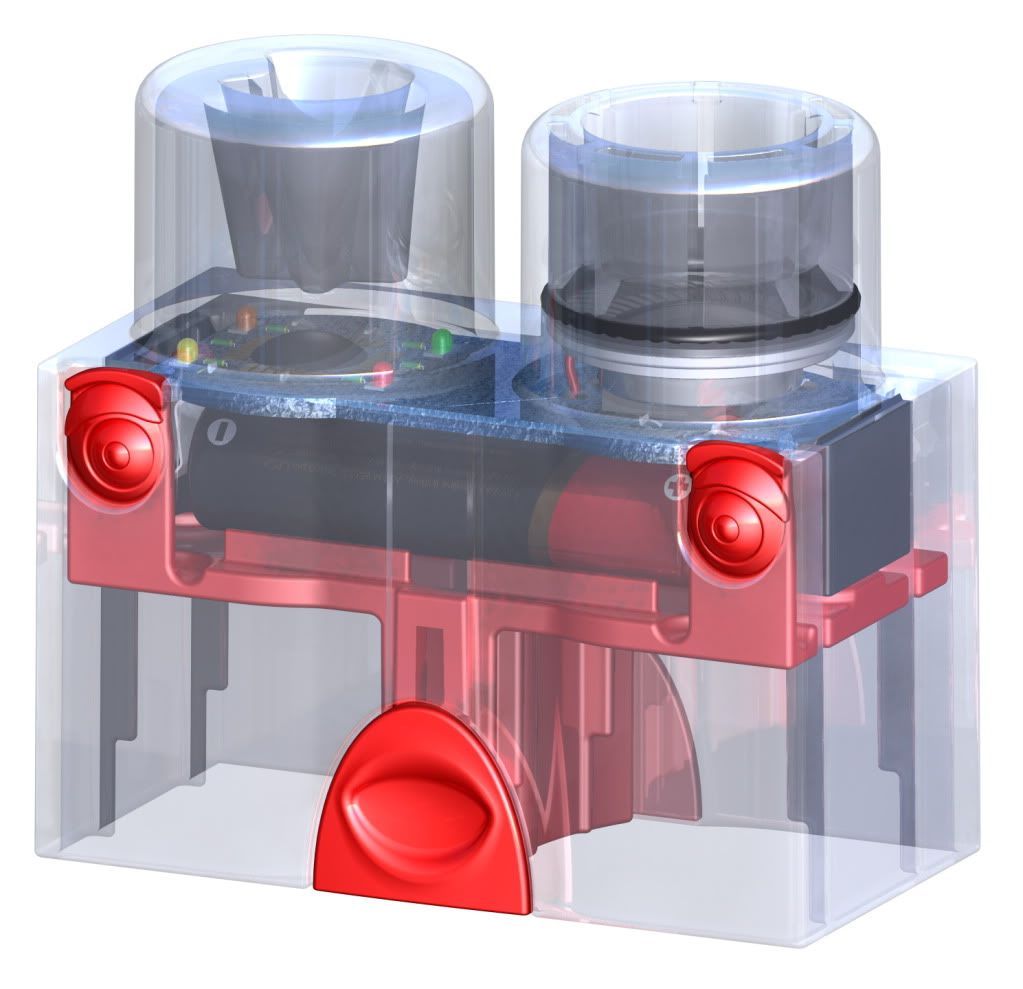 We use the dancing lights music blocks to keep his focus when he starts wanting to play with something else. This brings him back to the blocks and gets him interested in playing some more! Like I said, he's just two, so his attention span is only so long.
We've been keeping the Smarcks in our upper living room where there is no TV. This is great because we're up here a lot and he can focus on playing and learning at the same time. Then one of the great features of these blocks is that when we're done playing – the blocks go RIGHT back into the bucket. And guess what? They ALL fit! The tub was designed to hold all of the pieces of the blocks, and it comes with the set.
Last night while Andrew was playing with the blocks, he discovered that he can push the buttons on the smart blocks in order to get them to talk or sing to him!
Another Great thing is that the songs are quite catchy, and not terribly annoying like some other singing toys! I find that when he is pushing on a color block and it keeps spelling B-L-U-E, and then I hear Andrew repeat the spelling, it makes me happy – not annoyed.
We love the Smarcks and know that your family will love them too! You can purchase the Smarcks right now at
http://www.talkingbuildingblocks.com/
. One Lucky reader will win the Learning Set for their family to enjoy!!
One Lucky Reader will win the Learning Special Set of Smarcks! (MSRP: $76.95 - Sold separately over $100 Value)
This first entry is
MANDATORY
. Visit
Smarcks Website
and tell me the block set that you're most excited about getting!
Extra Entries: (Current subscribers count as well!)
Subscribe to my blog via email (upper left email insertion box)
Follow my blog publicly via GFC (right side center)
Post my Button on your blog. (please leave a link!)
Follow GrinCheek2Cheek on Twitter on twitter and tweet about this giveaway: (this may be done daily as well)
Enter to #win a set of Smarcks Smart Talking Building Blocks ($77 Value!) @GrinCheek2Cheek #Giveaway Ends March 17th! http://tiny.ly/TVgG
Like GrinningCheektoCheek on Facebook! please include your facebook name with your entry.
Like Smarcks on Facebook.
Write on Smarcks Facebook wall that you've entered to win the Learning Special of Smarcks at www.grinningcheektocheek.com.
Follow my blog via Networked Blogs (click on right)
Vote for me on picket fence blogs. One Entry per vote(per day).
Enter any of my other Current giveaways. 1 extra entry per CURRENT contest entered.

Open to U.S. residents only. Giveaway ends March 17th, 2011 at 11:59pm. Winner will be drawn by random.org the following day, and will be e-mailed. Winner will have 48 hours to respond or a new winner will be drawn. Winners will be announced on this blog after all have responded. I received a product for review purposes. However, all of my opinions are 100% my own and are no way influenced by compensation received.